Today we profile eBay, the world's original and still-dominant auction site for resellers of all items new and used. This year, the company is celebrating 25 years in business. We give you a quick look at the history of eBay, the evolution of its business and selling models, and how it's positioned in the world of marketplaces today.
A Brief History of eBay, the Company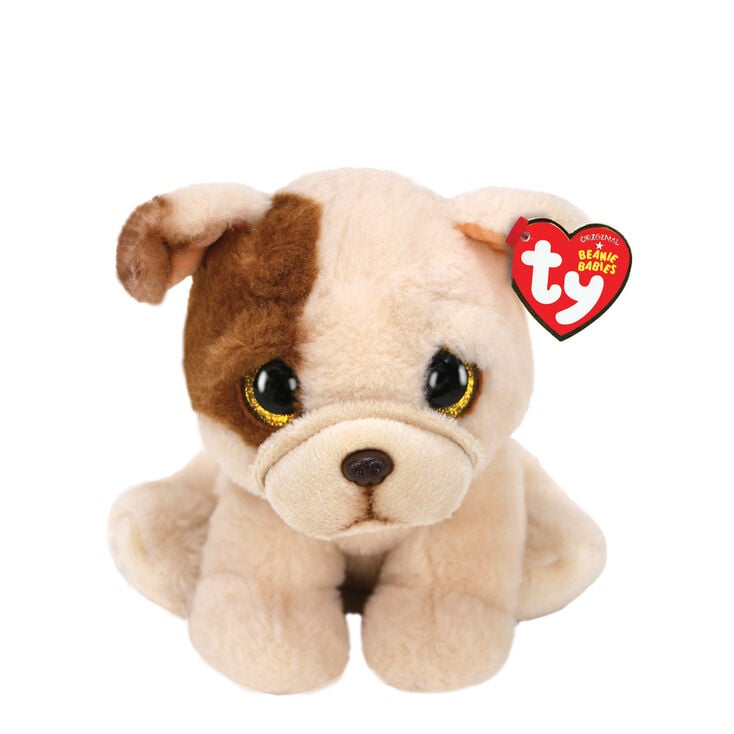 If you were around the U.S. in the mid-1990's, you may remember a wildly popular fad among collectors at the time: Beanie Babies. These branded, tiny stuffed animals had caught fire as collectibles, their tags carefully preserved to maximize resale value.
At about the same time the Beanie Babies fad started captivating America in 1995, scrappy startup Auction Web first opened for business. (Within two years it would change its name to eBay.) The auction site quickly became the venue of choice for Beanie Baby collectors to buy and sell products. They weren't the only items listed, but they were the most visible and recognizable. Another hot-selling everyday item from the earliest days was an extensive Pez candy dispenser collection owned by the founder's wife.
With these popular and kid-friendly items prominently featured, the word spread quickly. In no time, eBay became a household name in the brave new world of e-commerce, with tens of thousands of amateur sellers moving goods from their personal collections for profit. You can still find plenty of Beanie Babies and Pez dispensers on eBay today.
The history of eBay's exponential growth
But that's just the beginning of the story. Jump ahead 25 years to today:
By the end of 2019, the company's market cap was at $29 billion , and company founder Pierre Omidyar had a reported net worth of $13.1 billion.
After receiving some initial venture capital and growing to 30 employees by 1998, the company hired former HP executive Meg Whitman as its new CEO. Whitman took the company public in an IPO that quickly vaulted from an opening $18 to $53 per share. At the time, eBay was still known mainly for Beanie Babies and similar collectibles–but it was time to branch out.
Company leaders spent the next decade building out the site to attract commercial sellers in addition to its amateur seller base. They worked on perfecting their digital auctions model and making strategic acquisitions with all that new capital. They sought to expand the brand's reputation as the premier site for buying and selling not just collectibles, but just about anything.
Bidding remained free, though a fee of 1.25 – 5% was attached at the close of each transaction. Sellers paid insertion fees, and promotion fees for getting their listings more prominently displayed. They purchased PayPal as a way to retain the transaction fees and provide a more seamless transaction experience for users. They bought the nonprofit classified site Craigslist.
Revenue kept growing. By 2012, Whitman had left to enter politics but the company was in solid shape. eBay was by then earning $3.3 billion. Five years later that grew to $9.56 billion. It bought and then later sold both Skype and StubHub.
As of today, there are over 182 million registered users on eBay, and its mobile app has been downloaded 476 million times.
As a pioneer in this space, eBay introduced a lot of concepts that have become standard lexicon in e-commerce, such as "Buy It Now," "Best Match," and "Seller Ratings."
eBay parting ways with PayPal
eBay spun off PayPal in 2015 as a separate company, which then went public on its own. PayPal remained the primary payment portal on eBay.
In early 2018, eBay announced a new payments processing partner, a Dutch company called Adyen. Since then it has begun to wean away from PayPal, citing higher expenses there, and because it says Adyen gives buyers more payment options.
However, PayPal has remained closely linked, and PayPal is still the primary payment option for most eBay users.
eBay says it expects most marketplace customers around the world to be using the new system by 2021. It plans to eliminate PayPal altogether as a payment option by July 2023.
To learn the basics of being a commercial seller on eBay, see our previous article.
See more in our Channel Partner series here:
Channel Partner Profile: How to Sell on Walmart.com
Channel Partner Profile: How to Sell on Rakuten
Channel Partner Profile: How to Sell on Reebonz
My mission at Shoppingfeed is explaining how to leverage e-commerce platforms and SaaS technology to e-merchants who just want to run their business and make more money.
these articles might interest you
Brands that want to stay ahead of the competition are leveraging e-commerce media to increase engagement and…